Obtaining parts for non-U.S specification vehicles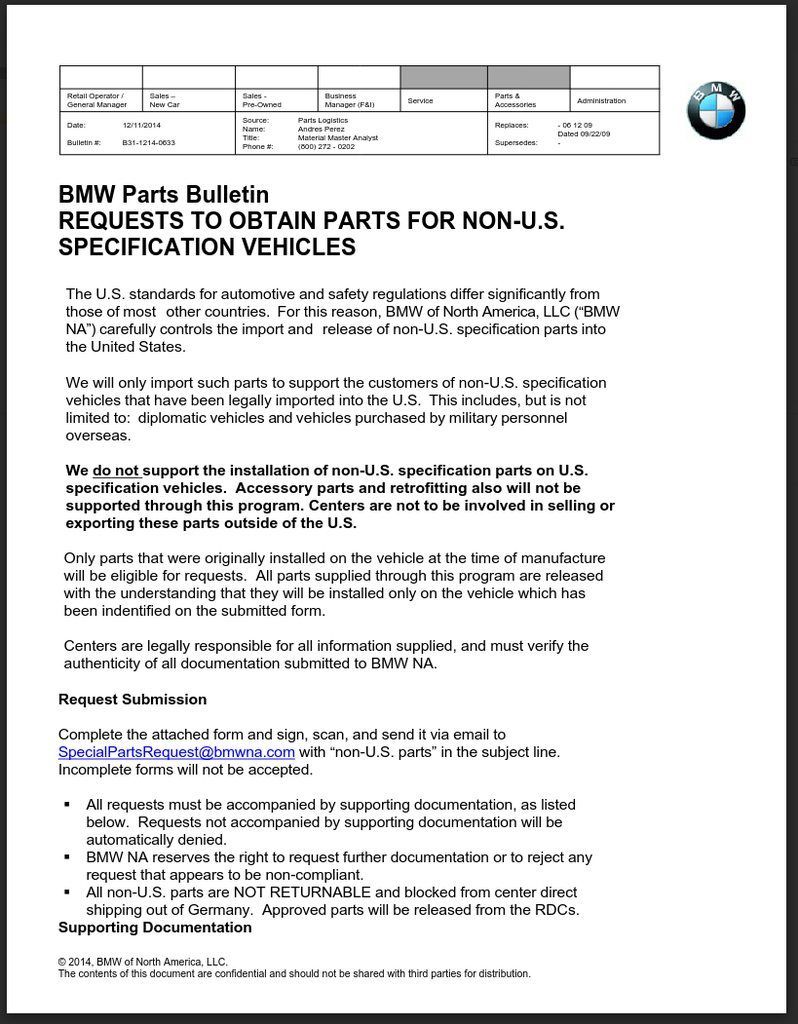 Should you shop OEM or aftermarket?
The answer: depends. If it's an essential part like a drive train pulley or fan clutch, I'll most likely shop OEM, same for anything that touches coolant. On other hand there are also instances where aftermarket manufacturers built a better product.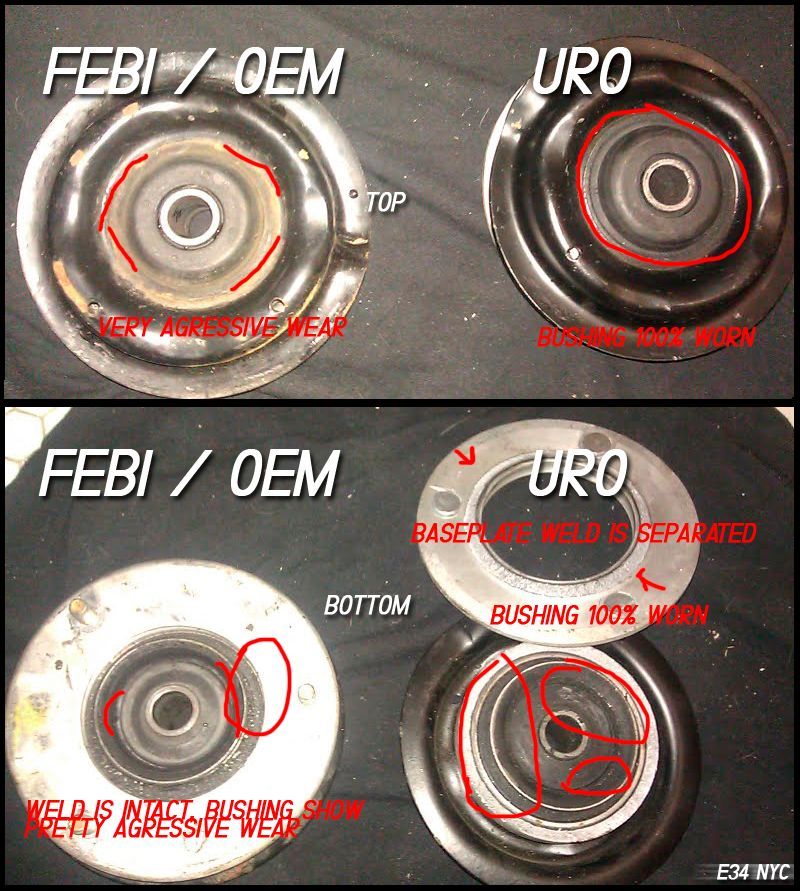 Grouped list of maintenance parts for 530i and 540i
Throttle position switch (TPS)
| Name | Quantity | Part Number |
| --- | --- | --- |
| Throttle position switch | 1 | 13631721456 |
| Fillister head screw (M4X2,5) | 2 | 13541726918 |
Idle control valve (ICV)
| Name | Quantity | Part Number |
| --- | --- | --- |
| Idle control valve | 1 | 13411733090 |
| Rubber o-ring | 1 | 13711736197 |
| Rubber grommet | 1 | 13411733217 |
| Rubber mounting (D=46MM) | 1 | 13411736144 |
Intake temperature sensor
| Name | Quantity | Part Number |
| --- | --- | --- |
| Temperature sensor (2500-OHM) | 1 | 13621725324 |
| Gasket ring (A12X17-AL) | 1 | 07119963150 |
| Shim (12X2,5-ZNS3) | 1 | 26111225404 |
| Profile gasket | 1 | 11611736013 |
Engine temperature sensors
| Name | Quantity | Part Number |
| --- | --- | --- |
| Coolant temperature sensor (2-POL) | 1 | 12621710535 |
| Gasket ring for coolant temperature sensor (A14X18-AL) | 1 | 07119963200 |
| Water temperature sensor (M14x1,5) | 1 | 12621288158 |
Well known stores
Specialty stores
Junkyard part finder
Tire supplier